Aspo church was completed in 1891. The church is built of brick, as were transported in large cargo skiffs from Nättraby. The stones to the foundation of the Church was taken from and cut on the island. Builder Carl Johnsson.
Aspo church was built in neo-Gothic style. Organ gallery is located above the porch and above rises the tower with a bell.

The furniture is contemporary with the church. Ahead of the 100th anniversary restored the original colors in the choir, the altar and the pulpit.

The church has 200 seats.
Show more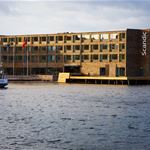 Hotel
Distance: 6.5 km
The Scandic Karlskrona hotel opened on 15 March 2010. The hotel has a central location by the waterside on Karlskrona's largest island Trossö. From our hotel in Karlskrona you stay close to all this naval town has to offer. Exciting activities, cultural sights and fun for the whole family are only a stone's throw away.
Hostel
Distance: 2.5 km
STF Aspö/Lotstorn is located in a beautiful environment in the Karlskrona archipelago. The tower was built in 1944 and was used to guide steering boats. The lower part of the tower used to be a dugout, and the upper part gave clear view over the sea.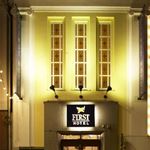 Hotel
Distance: 6.7 km
First Hotel Ja is a four star business hotel with a homely atmosphere. It is located in central Karlskrona in a shopping precinct, Wachtmeister, so it is close to everything you need; restaurants, entertainment and shopping. The hotel itself dates back from the 1700´s and has recently undergone an extensive renovation including all rooms, lobby, corridors and conference lounge to give our guests a stylish stay in a central location. All of our 88 rooms are furnished with blackout curtains and subtle lighting for a cozy atmosphere and comfortable Jensen beds ensure a good night's sleep. Whatever the time of year, the lobby is the most popular place to sit and relax, take a cup of tea or coffee and enjoy some homemade cake. During business season, Monday – Thursday, we also serve a free evening meal in the hotel lobby. If you arrive by car, you can park in our heated garage. Fee' applies 24 hours. We hope that you will leave First Hotel Ja with fond memories from your stay with us and from Karlskrona. Most