Science Friday at Kreativum Science Center
Kategorie:
Evenemang, Barn & Familj, Föredrag, [...]
Datum: Freitag 25 sep 2020
Discover and meet scientists.
On September 25 it is time for the early edition of Science Friday, an annual event at Kreativum. A day when the public meet scientists and can see how exciting science can be and how it really is to work as a scientist. It will be an exciting, inspiring and content-rich afternoon and evening. Representatives from Blekinge Institute of Technology (BTH) will attend and they will show research and the work that takes place at the university. There will be lectures, workshops, test-stations and much more.

Questions? Contact Kreativum, see contact details below.
Datum

Uhrzeit

Veranstaltungsort

Freitag 25 sep 2020
Kreativum
Lägenhet
Entfernung: 22 km
Wir begrüßen Sie in einem der am schönsten liegenden Campingsplätze in Blekinge, der mückenfrei ist. Wir hoffen, dass Sie sich bei uns wohl fühlen, und dass Sie bei uns einen schönen und ausspannenden Aufenthalt haben werden egal ob mit Wohnwagen, im Zelt, Hütte oder Ferienwohnung.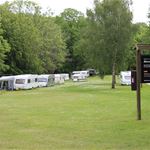 Camping
Entfernung: 6,4 km
Our camp sites for tents and campers in Mörrum are located right by the riverside in a beautiful setting.
Hotell
Entfernung: 612 Meter
Spa, hotel and restaurant. Stay in a modern, relaxed, safe and warm environment.