Science Friday at Kreativum Science Center
Kategorie:
Evenemang, Barn & Familj, Föredrag, [...]
Datum: Freitag 27 sep 2019
Discover and meet scientists.
Kreativum in Karlshamn is a science center for inquisitive people of all ages. Come and enjoy a whole world of science during this evening - look, listen, try and ask.

On September 27, it is time for the early edition of Science Friday, an annual event at Kreativum. A day when the public meet scientists and can see how exciting science can be and how it really is to work as a scientist. Free entrance and lots of activities between 11:30-18:00.

It will be an exciting, inspiring and content-rich afternoon and evening. Representatives from Blekinge Institute of Technology (BTH) will attend and they will show research and the work that takes place at the university. There will be lectures, workshops, test-stations and much more.

Blekinge Institute of Technology hosts the Scientist Grand Prix - Sweden's largest competition in presentation technology for scientists. Scientists will present their research in the simplest, most inspiring and educational way possible - in four minutes! You as a visitor are allowed to vote.

Astronaut and space scientist Christer Fuglesang will be on a link directly from the Science House in Stockholm. Hear him tell about what it is like to live in space and what the future space travel will look like.

In addition, Kreativum has inaugurated a brand new space exhibition. Experience space through a VR world, a truly breathtaking experience.

Questions? Contact Kreativum, see contact details below.
Datum

Uhrzeit

Veranstaltungsort

Freitag 27 sep 2019
11:30

- 18:00

Kreativum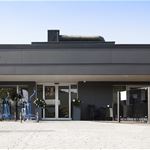 Hotell
Entfernung: 612 Meter
Karlshamn's largest and newest hotel is located just steps away from the highway and interconnects with all of Europe. Yet, close to the delightful town, convivial archipelago, beatiful golf course, and of course phenomenal salmon fishing.
Hotell
Entfernung: 3 km
You are cordially invited to a hotel that combines an international atmosphere with the genuine charm of a traditional Swedish city hotel.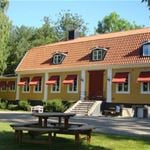 B & B
Entfernung: 7,1 km
The B&B Södra Hoka is located in a very stimulating environment. Here you can enjoy lakes, fishing waters, bathing areas, forests and hiking areas which are appreciated by many guests.