Nils Landgren & Jan Lundgren
Kategorie:
Konsert & Musik
Datum: Samstag 31 okt 2020
Concert at Lokstallarna.
Nils Landgren trombone/vocals and Jan Lundgren piano, two giants in Swedish jazz music with the whole world as their field of work, need no further presentation. Their musical breadth
ranges from jazz, funk and Nordic folk tones to classical and innovative improvisation.

Tickets: 200 SEK

Buy tickets via link below. Remaining tickets are sold one hour before the concert starts by the entrance. Card payment.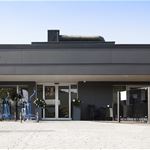 Hotell
Entfernung: 1,9 km
Spa, hotel and restaurant. Stay in a modern, relaxed, safe and warm environment.
Lägenhet
Entfernung: 20,2 km
Wir begrüßen Sie in einem der am schönsten liegenden Campingsplätze in Blekinge, der mückenfrei ist. Wir hoffen, dass Sie sich bei uns wohl fühlen, und dass Sie bei uns einen schönen und ausspannenden Aufenthalt haben werden egal ob mit Wohnwagen, im Zelt, Hütte oder Ferienwohnung.
Camping
Entfernung: 6,7 km
Our camp sites for tents and campers in Mörrum are located right by the riverside in a beautiful setting.