CANCELLED - New Year concert
Kategorie:
Evenemang, Konsert & Musik, Christmas
Datum: Mittwoch 30 dez 2020
PLEASE NOTE! This event is cancelled due to covid-19.
------------------------------------------------------------------------------------------
Karlshamn Chamber Choir and guest artists in Carl Gustaf's church.
Traditional New Year's concert in Carl Gustaf's church on 30 December at 19:00.

Ticket sales in advance at Lundin's Bookstore in Karlshamn, lokated on the main street Drottninggatan.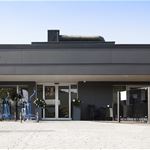 Hotell
Entfernung: 2,6 km
Spa, hotel and restaurant. Stay in a modern, relaxed, safe and warm environment.
Lägenhet
Entfernung: 20 km
Wir begrüßen Sie in einem der am schönsten liegenden Campingsplätze in Blekinge, der mückenfrei ist. Wir hoffen, dass Sie sich bei uns wohl fühlen, und dass Sie bei uns einen schönen und ausspannenden Aufenthalt haben werden egal ob mit Wohnwagen, im Zelt, Hütte oder Ferienwohnung.
Camping
Entfernung: 7,4 km
Our camp sites for tents and campers in Mörrum are located right by the riverside in a beautiful setting.