Robin Hood - The musical
Kategorie:
Evenemang, Konsert & Musik, Teater
Datum: Samstag 11 jan 2020
Join the Sherwood Forest of the 13th century and meet the outlaw legend Robin Hood, the monk Brother Tuck, the mighty Little John, beautiful wayward Marion, the nasty Sheriff of Nottingham and several others.
The information goes apart if Robin Hood really existed in reality, but there are several indications that the roots of history are rooted in reality. Truth or myth - the stories have evolved throughout the centuries, and changed to suit the taste of time.

2019/2020 it is time for Dröse & Norberg to embark on this mythical story and interpret it in its usual personal way with the help of infectious humor, self-produced fantastic music, drama and a senselessly talented ensemble.

In Robin Hood -The Musical, we meet farmer Robert Locksley whose family has been killed in a tax-raid by the dreaded Sheriff of Nottingham. This has forced Robert to live as an outlaw along with a bunch of like-minded people in Sherwood Forest. As the oldest and most wise Brother Tuck is admired by everyone in the gang and most want to be a "brother" to him. However, Tuck would rather see the others as "half-brothers only". In order to create more cohesion, he instead proposes a gang uniform with jacket and hood (a Hood). All members then choose their name to contain the word Hood. Robert chooses Robin Hood.

By chance, Robin Hood and his gang happen to overpower and rob one of Prince John's money transports. This causes the entire gang to go to the market in Nottingham where Robin meets Lady Marion, daughter of King Richard Lion's Heart, currently living with the very self-centered Prince John of England. Sparkles arised between Robin and Marion which is not becoming popular with Rebecca who is in Robin's Sherwood gang.

Rebecca's jealousy causes her to betray Robin who gets into the claws of Prince John. Rescue operations are initiated and now a spiral of exciting events starts that culminates in a final completely worthy of this new interpretation

Tickets are sold online via Nortic.se, the link can be found down below.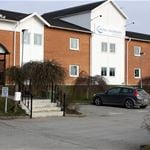 Hotell
Entfernung: 2,8 km
Welcome to Hotel Angöringen in Karlskrona! Visit the new Naval museum, Rosenbom or the islands in the archipelago. By the Hotel you will find Statoil petrol station, open 24 hours a day. Where you can buy food and newspapers. Walking distance to McDonald´s and a handicraftshop. Two kilometres from the hotel are two shopping malls, a toy shop and so on. In the Hotel Angöringen there are 38 rooms with shower, WC, telephone and TV. Room for desabled people. Buffet breakfast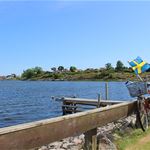 Camping
Entfernung: 5,5 km
Die strandnahe Campinganlage Dragsö Camping & Stugby befindet sich im Schärengarten von Blekinge, etwa 3 km von der Innenstadt von Karlskrona entfernt. Hier finden Sie moderne Hütten und Campingstellplätze nahe am Meer.
B & B
Entfernung: 2,7 km
Stay at a magical 200 year old mansion right next to the Baltic Sea, which today is a Seminar, Event- and Guesthouse and is surrounded by a beautiful nature reserve.