Danshallen Belganet (copy) (copy) (copy) (copy) (copy) (copy) (copy) (copy) (copy)
Danshallen Belganet (copy) (copy) (copy) (copy) (copy) (copy) (copy) (copy) (copy)
Adresse: Belganet, 370 11 Backaryd
Datum: Freitag 25 sep 2020 - Freitag 25 Sep 2020
Karte anzeigen
Adresse: Belganet, 370 11 Backaryd

At Danshallen in Belganet you can dance to live music.
Dance to live music. See our website for current dates and bands.
Mehr anzeigen
Datum

Zeit

Freitag 25 sep 2020
18:00

- 23:00
Über diese Aktivität
Telefonnummer Reservierung

Telefonnummer

Email

Startseite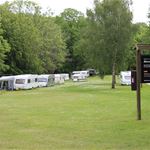 Camping
Entfernung: 28,7 km
Our camp sites for tents and campers in Mörrum are located right by the riverside in a beautiful setting.
Hotell
Entfernung: 25,7 km
Welcome to Ronneby Brunn Hotel! The hotel is in South of Sweden in Ronneby, Blekinge and is one of Scandinavia´s best known conference, meeting and tourist facilities centre.
Hotell
Entfernung: 25,2 km
Spa, hotel and restaurant. Stay in a modern, relaxed, safe and warm environment.